Del Norte Martial Arts Academy
Tae Kwon Do - Chung Do Kwan
Black Belt Club:

The Black Belt Club is an association for students in good standing with Del Norte Martial Arts Academy. It is said that the journey from white belt to brown belt is the individual?s first step to becoming a student. By becoming a black belt, the individual finally becomes a true student of the martial arts.


Becoming a black belt is an honor. Earning a black belt represents many things to each student. The black belt journey is filled with selflessness, sincerity, and humbleness. Each black belt has high personal standards that they live by. They could not earn a black belt without setting extraordinary high goals then putting the hard work it takes to achieve these goals.

7th Dan Master Rudy Lovato
6th Dan Master Tony Gonzales

3rd Dan Manny Garcia
3rd Dan Derrick Voight
3rd Dan Angela Martinez
3rd Dan Randy Sandoval

2nd Dan Ruben Vasques
2nd Dan Sharon Motolla
2nd Dan Julio Trujillo
2nd Dan Oceana Martinez
2nd Dan Marzia
2nd Dan Tina Lopez
2nd Dan Tammy Lopez
2nd Dan Fran Lopez
2nd Dan Gene Fresquez
2nd Dan Keyonna Moore


1st Dan April Grant-Torrez
1st Dan Denise Liechty
1st Dan Gary Liechty
1st Dan Jessy Liechty
1st Dan Cory Liechty
1st Dan Nathan Vasques
1st Dan Estrella Fresquez
1st Dan Adam Montoya
1st Dan Matilda Montoya
1st Dan Faith Trujillo
1st Dan Ariana
1st Dan Kazia
1st Dan Nicole Ortiz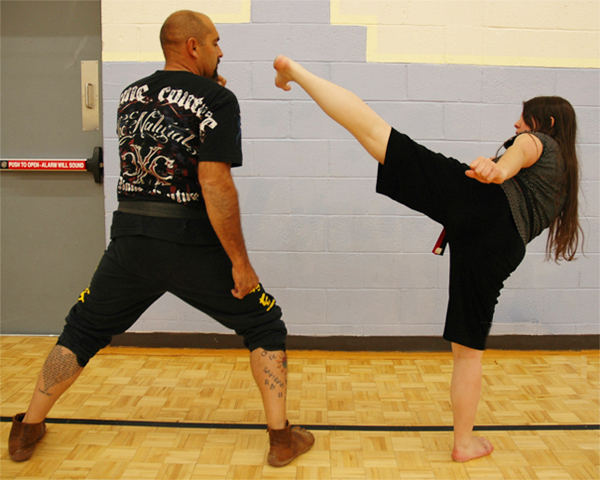 Copyright © AdrenalineKick.com
The contents of this site, including all images and text are Copyright © AdrenalineKick.com.
The contents of this site may not be reproduced in any form.